TOP >> Toshi's Blog
Toshi's Blog
On Feb. 7th, 2013, my dearest friend, Professor of Paris V University, Dr. Alain Decker passed away.
I am so sad to hear the news, but still I can not believe it.

I started to study French because I love him, and held my presentation in French at the meeting in Reims just to make surprize.

After the meeting in Toulouse, he invited me to Paris V University.
I invited him to Japan but he said "impossible".

I think he knew his conditions.

I miss him.
I love him.
Alain, pelase come back, and smile me again!!


When I attended the CEO meeting in Reims, France, Dr. Alain Decker, Professor of University Paris V, asked me if I could come to Toulouse next year or not.
It is a meeting for Orthodontic specialists, 4 years special curriculum.
He said that he wanted to invite me as an instructor and a lecturer.
April is one of the busiest time in my practice so that it is difficult to absent from my office for 10 days,,, but I couldn't decline his offer because he is my dearest friend.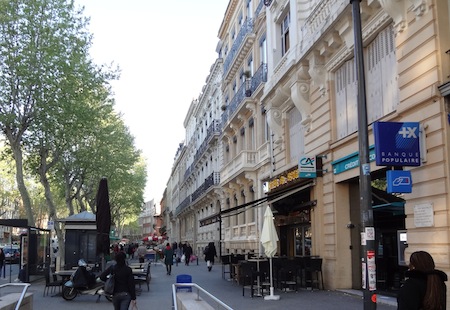 Toulouse, beautiful city.

I replied yes, but the preparation for lectures was such a hard time.
Ordering the Metal teeth and Wax forms of Typodont, bonding Hirobrackets with Hiro system, and "treat them"(dunking), taking pictures for each steps,,, I did everything by myself because I didn't have any associate doctors.
Typodont works were done on every Sunday and Monday, my off day, from 7:30am to midnight, and the preparation of lectures were done on every weekday, waking up at 5:00 am.
It was so hard but I was happy to work with Alain.



14th, April, arrived at Toulouse

Dr. Pascal Baron, the Professor of University of Paul Sabatier(UPS), he is well
known as Lingual Jet, appeared at the airport to pick me up.
He invited the dinner for a nice French restaurant, just in front of City office.
Everything was so nice!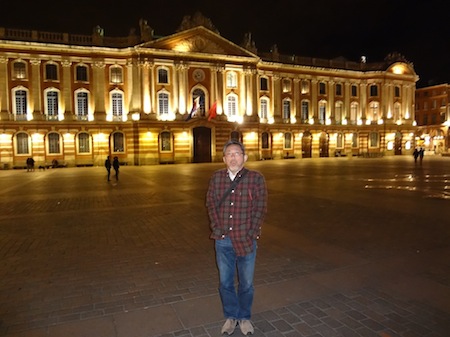 Capitole à Toulouse


Since 15th was spare day, he took me for city tour and the Museum.
Meet, vegetables, breads, beers,,we can find everything at Marche.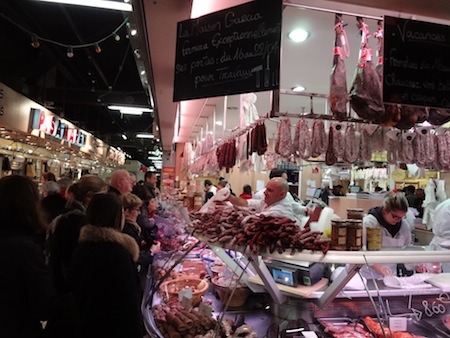 Most buildings are made with red bricks in Toulouse, so Toulouse is called "Pink City".
Surprisingly, Toulouse does not have TGV because it is the city of Airbus.



On 16th, we took metro for UPS.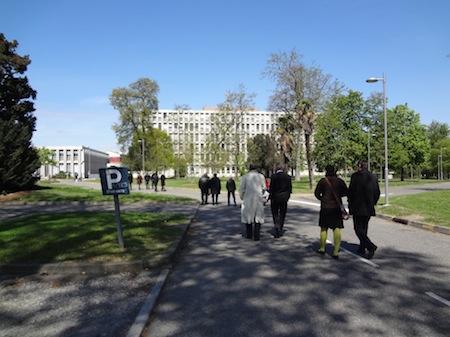 Beautiful, huge campus.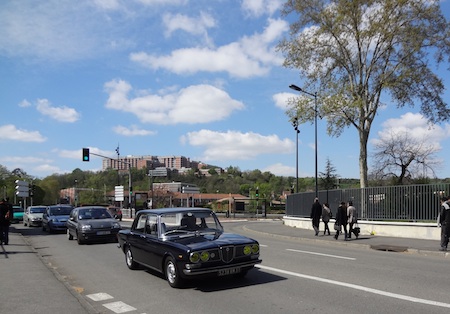 There is a huge Hospital in middle hills, too.

I think French people are so smart because they do not waste time/money but use a lot if they are necessary.

When I arrived at UPS, there were so many participants,,, surprise, surprise,,.
Some of them were from outside of France, such as Morocco.

There are 16 Universities in France, 15 of them have School of Dentistry.
All of them are National Universities.
To be a general dentist in France, she/he must pass the National exam after 6 years dental education, this is same as in Japan.
However, if she/he applies for a specialist such as Oral Surgeons or Orthodontists, 6 years education will be shortened for 5 years but additional 3 years education becomes mandatory, so it takes 8 years in total.
All participants in this meeting are Licensed Orthodontists.

In Japan, all dentists are allowed to do all kind of dental treatment even if they do not have any abilities, experiences nor knowledges.
Actually, so many dentists do Implants and/or Orthodontic treatment just for getting money, and "producting" lots of "Victims".
In my clinic, I constantly have patients who started their Orthodontic treatment in General Dentists and turned to trouble.
They are treated without any X-ray Exams, Analysis nor Diagnosis.
Some of them are incredibly expanded in both arches, not considering the Indications-Contraindications.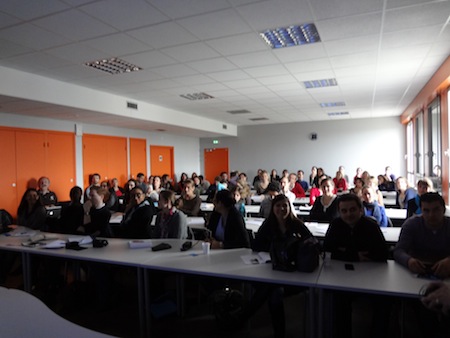 At UPS, all participants are quite serious, no one sleeps during the lecture.
Participants are divided for Level 1-4, these guys are Level 4.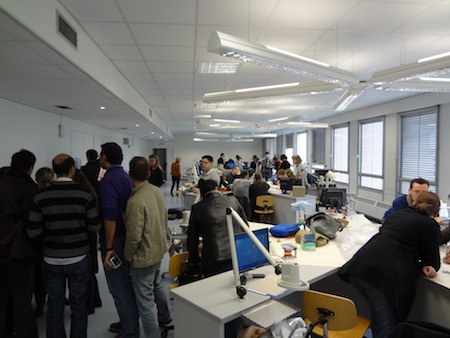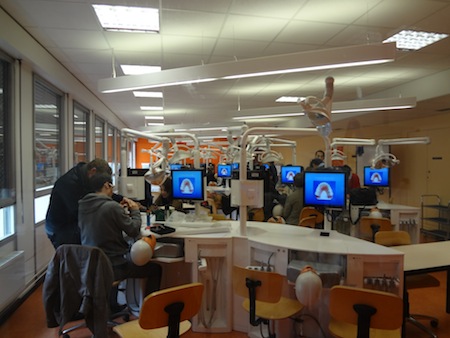 Level 4 were around 80 doctors, did Lingual Orthodontic Typodont course using Hiro System.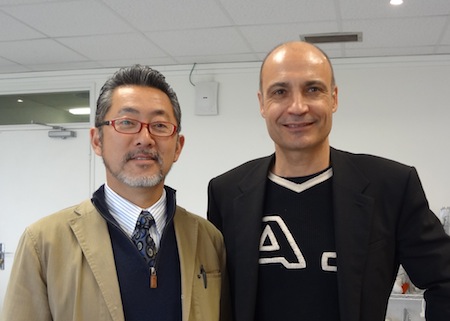 Dr.Pascal Baron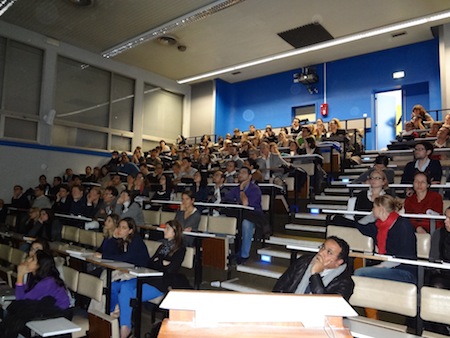 19th, Thursday, I held a 2 hours Lecture at Main Hall for Level 3 & 4 doctors.
I explained about the peculiarities of Lingual Orthodontics, key points, the procedure of Laboratory works, clinical video, etc..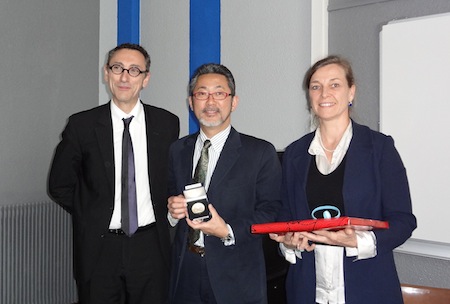 The President of UPS and his wife.


After the lecture, Alain and I headed to the Airport to go to Paris.
Alain said that my lecture was super, great successful.
I was so happy to hear that.

At Paris, Alain reserved quite a gorgeous Hotel close to Paris V.
For dinner, he took me one of the best restaurant in Paris, ordered so many fresh oysters and delicious wine for me.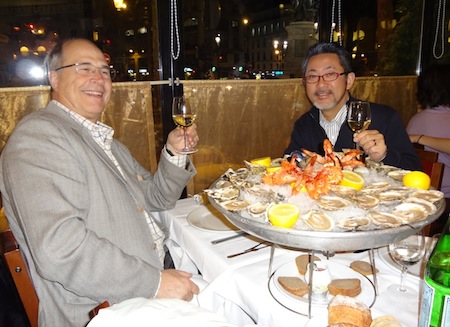 Thank you, Alain.


On 20th, Friday, I visited Paris V.
I held a lecture for Faculties and Professors of Paris V until noon.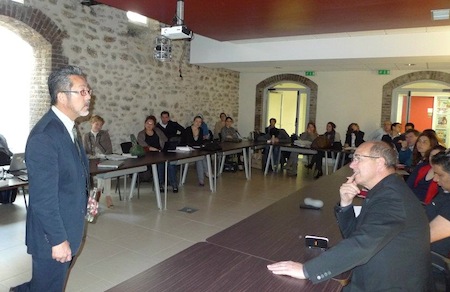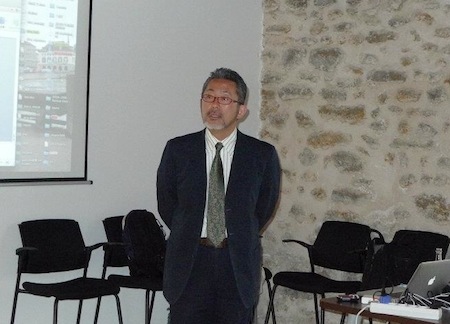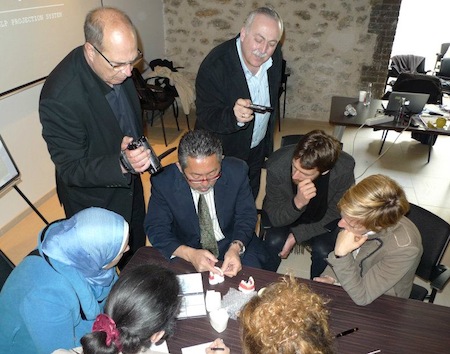 In the afternoon, I demonstrated how to use the Hiro System, bonding
brackets, using real patient at the University Hospital.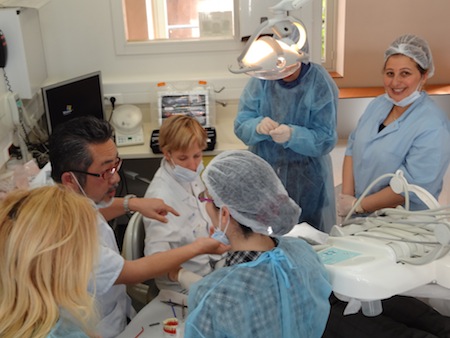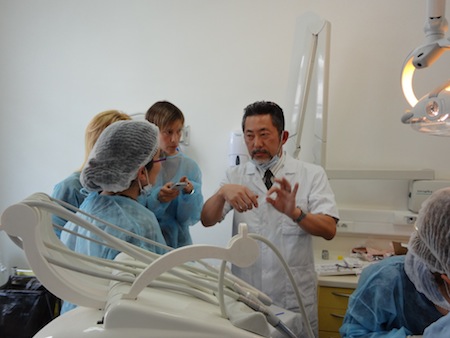 I am explaining the key points of bonding, setting wires, etc..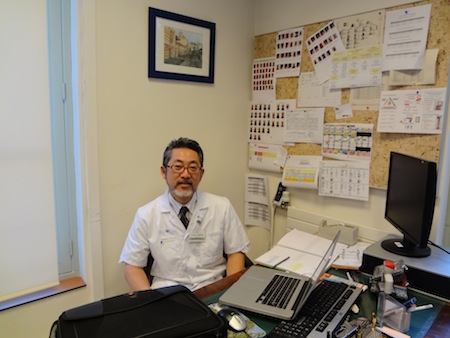 This is Alain's room. I'm tired.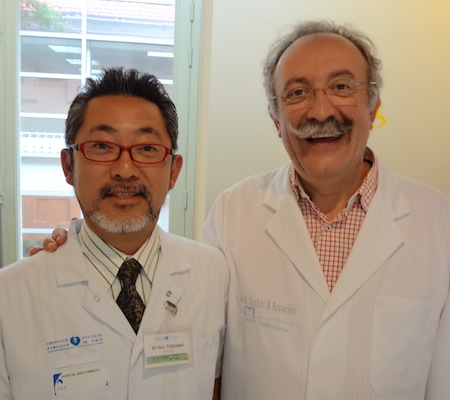 With Germain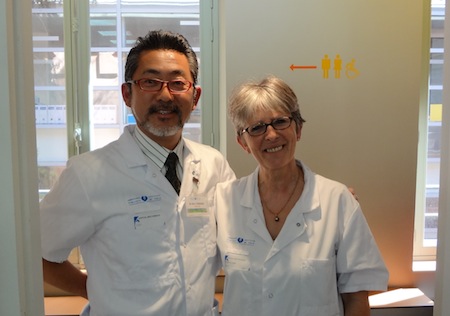 With Marie-Pierre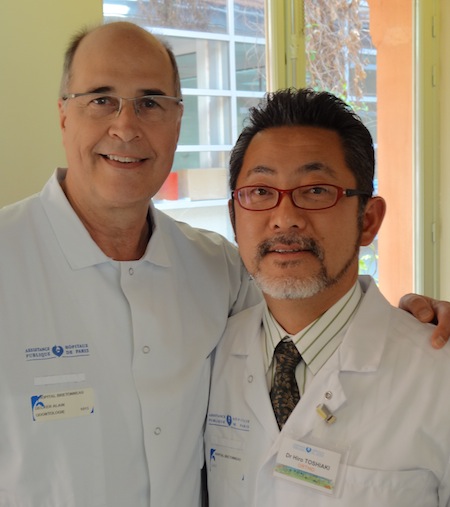 With Alain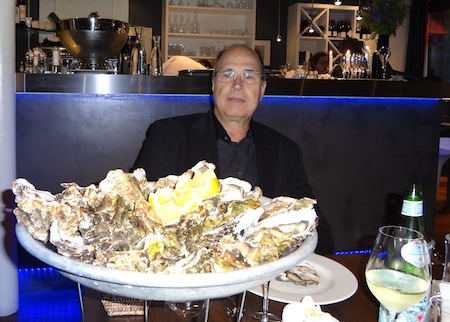 The night, Alain took me an another restaurant to have another fresh oysters.
Thank you so much, Alain.


On 21th, the day for back to Japan.
I wanted to buy oil paintings at Montmartre, Alain took me there.
Fortunately I could find my favorite painter, "Tonny".
His paints are so nice, I got two, then Alain got a small one, too.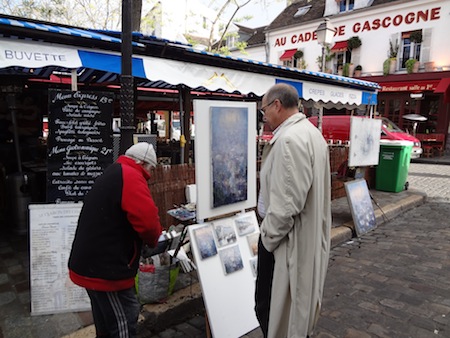 To hold lectures is quite hard time but it is my presure to work with Alain.
Alain, I will invite you and have a lot of Oyster next time!
See you soon!

Toshi



Last December, I got an email from Dr. Alain Decker and Dr. Germain Becker, the Professor of Department of Orthodontics of University Paris V, that they would invite me for the CEO congress in Reims, June, 2011.
I was thinking to attend the EOS meeting in Istanbul because I had been absent from EBO meeting for few years, however, I decided to attend not EOS but CEO meeting because Alain and Germain are one of the dearest friends of mine.

On June 9th, I got off the plane at L'aéroport de Paris-Charles-de-Gaulle.
I easily found Alain at the Lobby and he took me to Reims, the city of Champagne.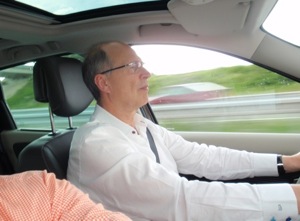 After checking in the Hotel, Alain and I had some Champagne at the Bar, and attended the dinner party.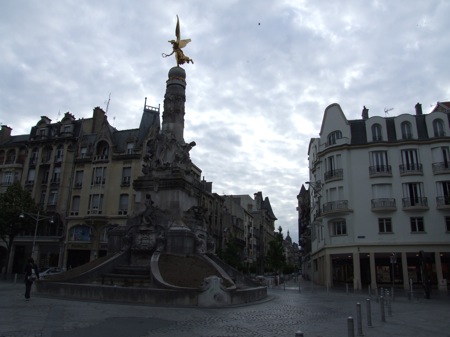 Center of Reims.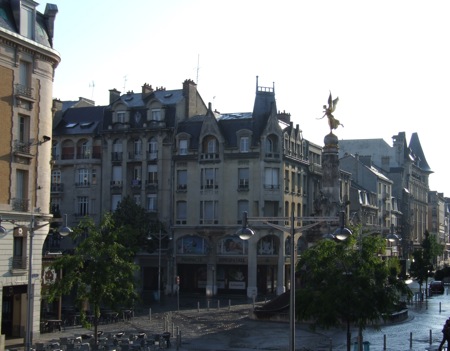 Beautiful city, Champagne, Bordeaux wine, food,,, every thing was so nice.


On 11th, the congress was started with president Dr. Stephane Barthelemy's opening ceremony, and then Alain's presentation.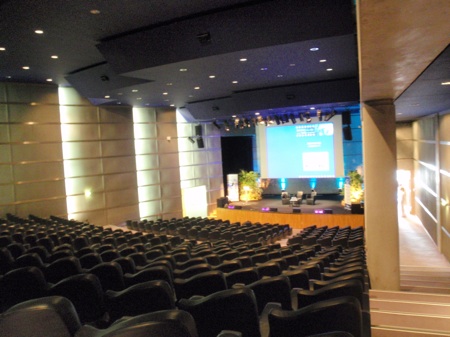 This is the congress room.

On12th, Dimanche, it is my presentation day.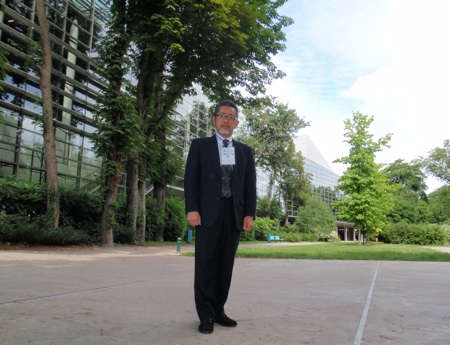 This is the venue.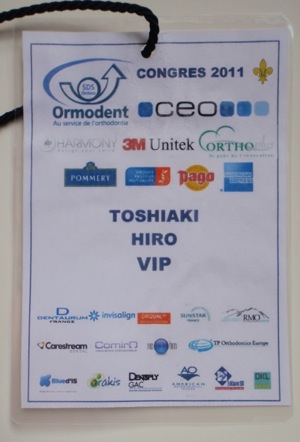 Wow, I am "VIP"!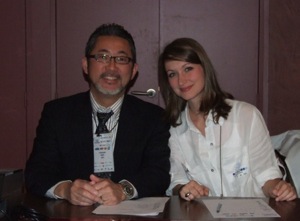 Wow, she is so beautiful!
Dr. Laure Frapier's lecture, "Pourquoi extraire?" finished.
Now it is my turn!
Dr. Sandrine Favot and Dr. Emmanuel Frerejouan, the presidents of this session, introduced me, "Dr, Hiro, you are one of the most famous Lingual Orthodontists around the world, diplomate of Member of Orthodontist RCSEd, diplomate of European Board of Orthodontists, diplomate of Japan Orthodontic Board,,,etc,,, and thank to attend this meeting in spite of quite serious situation with the Earthquake in Japan,,,"
I was surprised at this introduction because I am recognizing myself as just an orthodontist who has small practice in local town in Japan.
I thanked all of them and bowed for all attendants, as Japanese customs.

I started my lecture.
"Bonjour, à toutes et à tous!"
Applause.

"Je remercie le Dr Stephane Barthelemy, président du collège européen d'orthodontie, et le Professeur Alain Decker, qui me donnent aujourd'hui l'opportunité de m'exprimer à ce merveilleux congrès."
Greater applause, someone said "Wow!"
And I continued my presentation.
"Avant de débuter cette conférence, j'aimerais me présenter. J'ai une clinique exclusivement en orthodontie dans la région de Nagano, au Japon. Ma clinique est située à Shiojiri, ville peuplée de soixante mille habitants. Comme vous le savez, la ville de Nagano est connue pour ses jeux Olympiques d'hiver, et est entourée par de magnifiques montagnes et une très jolie nature,,,,"
Then, the room became silent because I held whole of my 45 minutes presentation in French.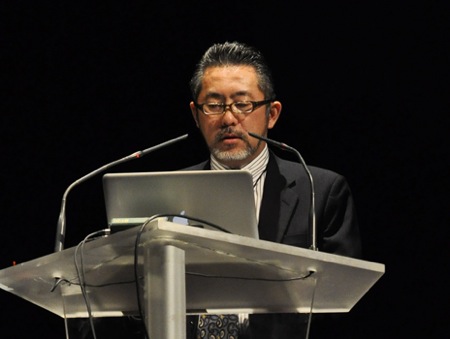 Can I speak French?
No, no, not at all.
I have never learned Friench, however, I decided to make my presentation in French just to make Alain and Germain surprise.
I started to study French just before 6 months of the congress.
English is enough difficult for myself, but French is much difficult because of its pronunciation such as "a", "e", "g", "j", "r", "u", "v", "w", "y" ,,,etc., and the letters that must be silent such as "h" or some consonants, some must be pronunced as nose vowel,,,etc..
6 months was never enough to make my presentation in French because of constant overwork.
In addition, I had an unlucky happening when I spoke at the congress.
The presenter's tool of Power point had problems!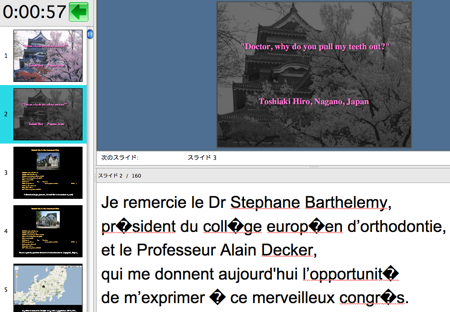 Regularly, 45minutes presentation is not long for my self, however, this 45 minutes was the longest one in my life.

"Vous comprenez pourquoi, maintenant, l'orthodontie linguale a beaucoup d'avantages par rapport à l'orthodontie labiale. J'espère que l'orthodontie linguale va s'étendre dans le monde, et que vous y prendrez plaisir. Merci pour votre attention. Au plaisir de vous retrouver à ESLO Francfort."
I concluded my speech.
I was so happy that I had the greatest applause in my life.
I left the congress and visited the restaurant to have some bière, vin rouge, kir and tartare,,,.

Then I came back to hotel, and had some foods.



I had a fish dinner with Beer and Ker.



The desserts were Super!

The night, I had incredible Vomit, Diarrhea and Fever.
Maybe the Tartar, I took yesterday, was not good.
I took drug but didn't work so I couldn't attend the dinner party at POMMERY.
I struggled for all the night, and the "Imosium" could improve my worst condition.


On 13th, Alain gave me the drug and fortunately I almost recovered so I could make my 3 hours' presentation at University of Reims.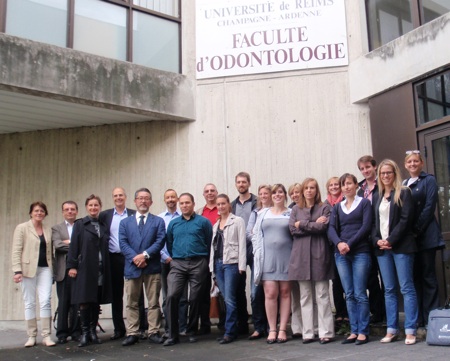 After my lecture in University of Reims.

After my session, Alain and I went to Lionel's laboratory office.
His office was so nice, every thing was so beautiful, including his staff.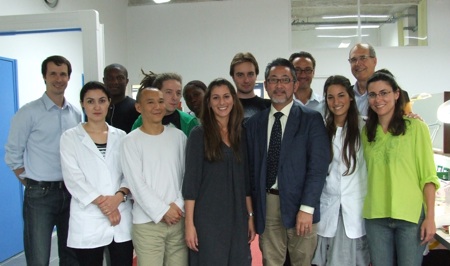 Lionel, Alain and I had a lunch, then we went to Université de Paris V.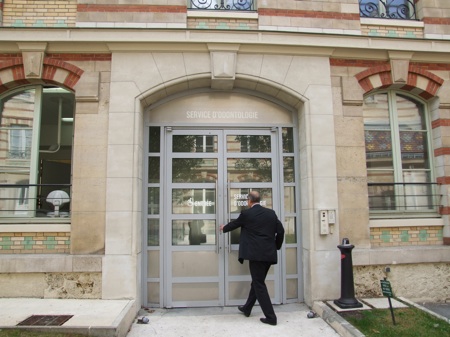 This is the entrance of school of dentistry, for faculties.



The hospital was quite clean and nice, too.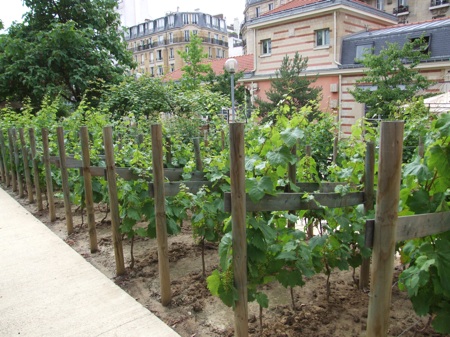 There is a garden in the hospital. They make wine with this grape every year.

Alain reserved Hilton Paris for me, and it was super.
June 15th, the day for back to Japan.
I woke up early and went to Montmartle.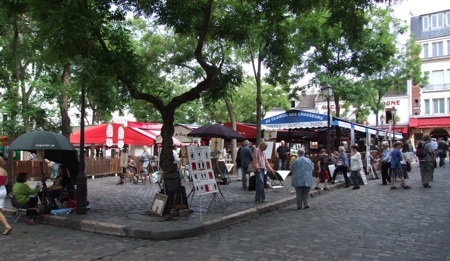 I searched him,,,,Tonny,,,Bingo,I got him!
It was my first time to see him in last 8 years.
I showed a picture, that I took it with him in 2003 when I saw him first time.
I was very happy that I could see him again.


Then I headed to Dr Fillion's office.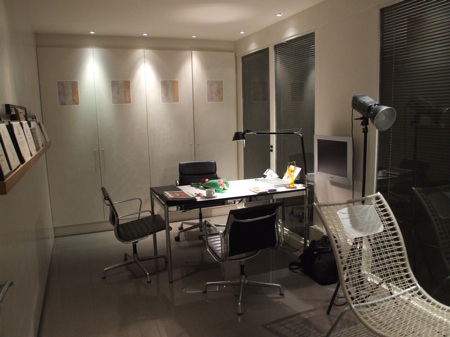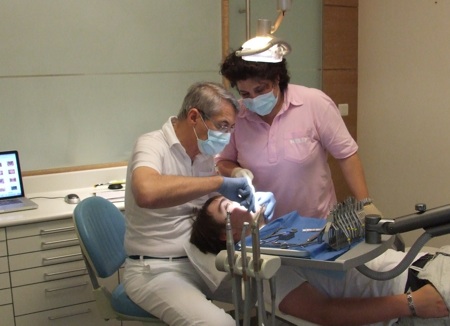 He works too hard everyday, from 10:00 to 19:30.
He is absolutely a "Super Doctor".
I respect him.

I took the plane and went back to Japan, and returned to my private practice next day.
I hope to see you soon!

"Au revoir , mon ami!"





Profile
I was born in 1960.
I am a principal of Hiro Orthodontic Clinic since I started my private practice in 1994.
Recent entries
Theme
Archive